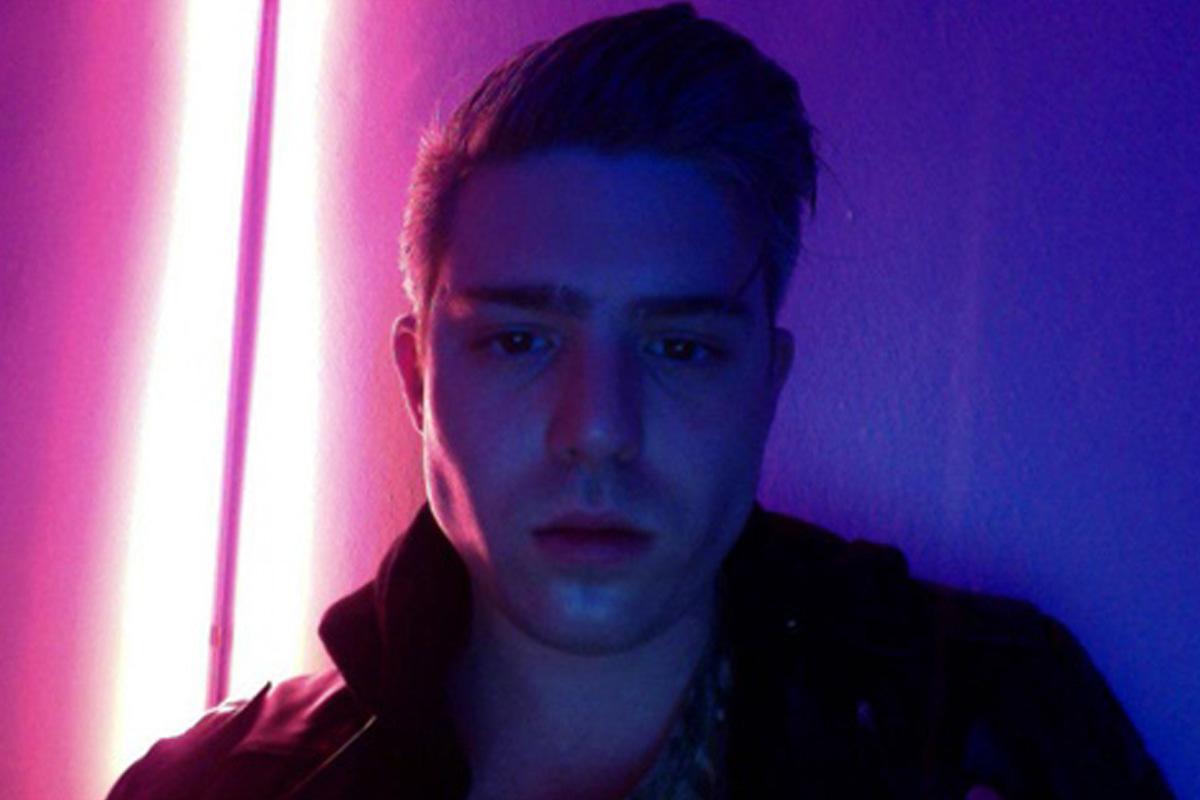 "PASSIONS is a soundscape made for a specific sort of creature. It is music that lends a hand. It lets one know that he or she is not alone in feeling how they do.
Ben Deitz was an incredibly talented musician, artist, producer and writer. He created PASSIONS out of necessity, lending an ear simplicity and beauty. A truly empathetic soul orchestrating true audible vulnerability without frills. May we all find this honesty within ourselves.
A treasure of humanity, Ben thought faster than most, felt deeper than most and spoke with a sincerity that set him apart. He used this energy to create. This is nothing less than a gift for anyone who cares to listen.
Giselle M. Reiber (Passions)
Ben Deitz started his musical adventures at the age of 17 in Brooklyn, recording grinding breakcore tracks under the Math Head alias (after a character in Paul Pope's graphic novel 'The One Trick Rip-Off'). In 2006 he got tired of the breakcore scene and begun composing half-time dubstep tracks. At the same time he released the limited cdr 'Leaving All These Things Behind' as Campos Verdes, a fleeting ambient / atmospheric one-off experiment and finally created PASSIONS, his most abiding outfit inspired by the emotion and drama of favorite bands like Joy Division and Nine Inch Nails, where he incorporated influences as disparate as early 80's post-punk and industrial to the dance music culture from which he came. "You can still make dance music and have it say something that's maybe kind of scary and very personal", he explained earnestly.
PASSIONS' 2007 explosive electro-punk debut single 'Emergency' swept the dance charts instantly, gaining acclaim from artists like Girl Talk, MSTRKRFT, Simian Mobile Disco, Fischerspooner and magazines and blogs worldwide. After a multitude of remixes and chaotic live shows, the sound of PASSIONS evolved into a deeper, darker outlet for hauntingly bleak post-punk explorations that evoke Cabaret Voltaire and again, Joy Division.
Ben took further inspiration from the underground culture of 1920s' Weimar Germany ("They were so open and free artistically, almost naïve. That can't ever happen again", he said) and cult films from the likes of Maya Deren's 'Meshes of the Afternoon' and Kenneth Anger's 'Scorpio Rising'. What results are songs that seem to have been crafted in a factory, music to solder car parts to. Ben got into a Brooklyn basement studio again for his eponymous PASSIONS EP and brought Giselle M. Reiber into the project to contribute with her wonderful, brilliant voice. The EP saw the light on cdr and digital download in 2010. Five years after that we contacted Ben and arranged the vinyl release with the inclusion of previously unreleased material. "It's really important to me to make an album that works thematically, not just a bunch of dance tracks" he asserted, trying to mentally separate his two alter egos Math Head and PASSIONS. He had big hopes for live gigs, willing his audiences to "fight without hitting each other". "I want them to lose control", he said. "I want to lose control. I want it to be this cathartic experience for me".
Since 2010 Ben had simultaneously developed other projects like Goitia Deitz and the more recent Government, but unfortunately he passed away unexpectedly on May 9th, 2015, only three days after providing us with the final sound material required for the PASSIONS album. We were shocked. Unbelievable. Ben's family and friends got in touch with us, prompted us to carry on with the vinyl release as they knew he was really thrilled with it. Nothing could make us feel more honored than going ahead and so we did.
We thank Ben from the bottom of our hearts for leaving us this precious gift of his talented spirit in form of the PASSIONS album. How we wish that we could have met you face to face, Ben. Rest in peace and happiness forever.
Go to our RELEASES section to read about the 'Passions' gorgeous vinyl LP and digital download with bonus tracks!