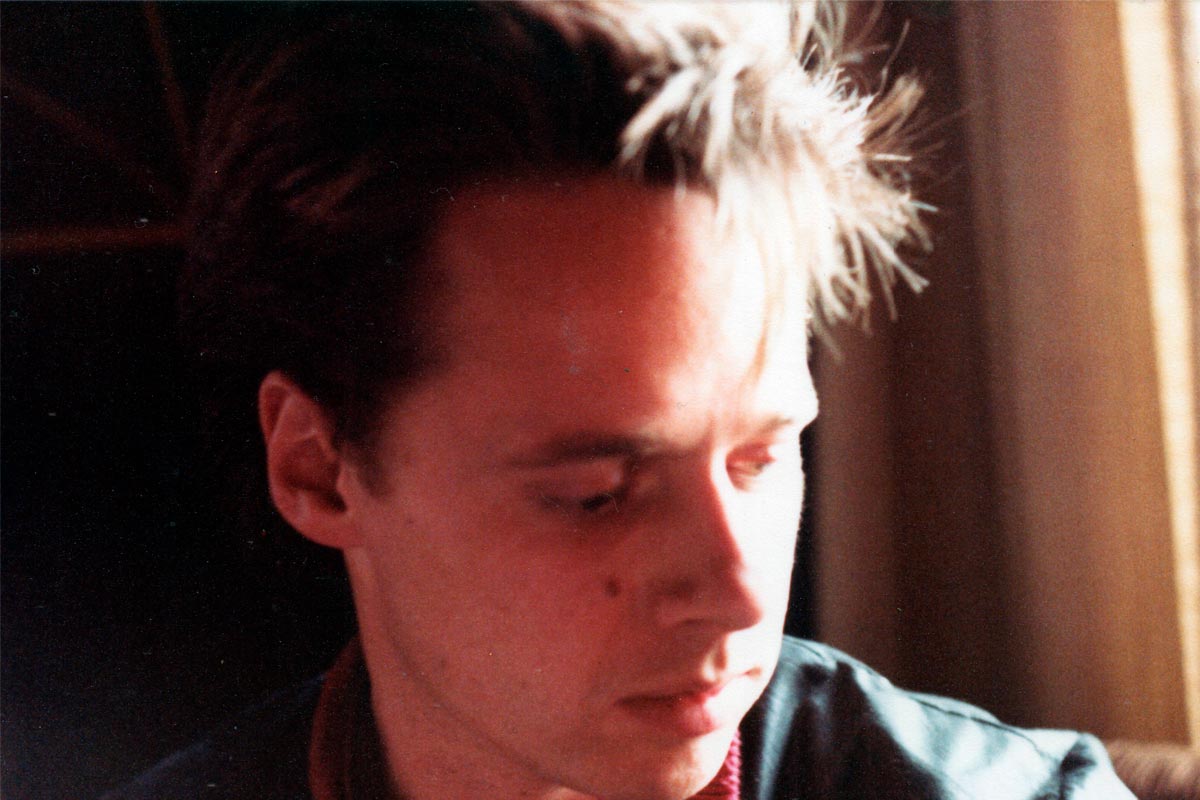 AAAH…! Was formed in 1981 in St.Austell, Cornwall, UK. It was the creation of Henry Kent and his partner Barbie Allmark both scientists by day and musicians by night.
In the late 70's Henry built a complete home studio that consisted of three Korg synthesizers (Ms10, MS20 & the classic Delta) a modified Korg drum machine linked to a self built clock/trigger device (named Digital Control) that was used to sequence the synths and a reel to reel tape recorder that provided the echo as it also recorded the jams.
In 1981 Kez (Artistic Control) was invited for a jam session.
Kez recalls 'It was like walking into a science fiction novel. Everything was painted black, on one side of this large open space you had a living room with a wonderful log fire and comfortable sofas and on the other was what looked like the Starship Enterprise. Synths all patched together with a mass of cables, and flashing lights everywhere.
I remember Henry just hit a note on a synth and this HUGE sound came out. It blew me away! It was obvious that the sound Henry and Barbie were creating was years ahead of its time'
After a couple more jam nights and spurred on by Kez's enthusiasm to not keep this amazing creation locked away, Henry approached Kez with an idea. Henry & Barbie would now be known as the synthesizer duo AAAH…! and they would invite guest singers to perform with them. Kez was asked to be the first and he jumped at the chance.
The first AAAH…! sessions went incredibly well. The music was virtually all in place and Kez was not only providing vocals but able to add his distinctive lyrics too. One track in particular stood out 'Slip Away'.
There were no plans to gig but Henry set his sights firmly on self releasing a single on his newly created record label 'Flesh Logic' With this in mind at the end of 1981 they entered Roche Recording Studio's and recorded Slip Away & Duty Calls. Released in 1982 the single was snapped up by BBC Radio One as 'record of the week'. There was a incredibly positive response but due to distribution issues it failed to hit the shops on time. Only 1000 singles were initially pressed and by the time a deal was struck to press more it was too late.
Kez's commitment to Artistic Control meant that he could no longer focus on both projects. So Henry was actively encouraged to take over vocal duties.
AAAH…! Carried on as a duo inviting various other musicians to make guest appearances. One of which was legendary bass player Mike Fuller (Artistic Control) who joined them at the famous Sawmills Studio, Golant, Cornwall. Where they recorded 2 more singles (Produced by Simon Fraser) only one of which 'Input/Output' (with its unusual B side, Neon & Nylon) was officially released. Two more tracks 'Love Torpedo' & 'Love Toy' were planned as a third single but this never materialised.
In 1985 Henry moved to New York USA after being headhunted by a large American paper company. He continued to record at home until he sadly passed away in 2006.
'Dr. Henry J. Kent, a research fellow for International Paper in Sterling Forest died Wednesday, August 9, 2006 at his home in Bloomingburg. He was 53'.
'Slip Away' went on to become one of the most sought after electronic tracks ever with hard to find original singles exchanging hands for hundreds of dollars.
Kez adds ' Henry was pure logic and physics, I was very much metaphysics, we met an accord within a quantum realm of sound, inspiring each other to achieve way more than the sum of our parts. I have no explanation for the magic created but till this day I still feel 'changed' by the experience. Henry was an incredible human'.