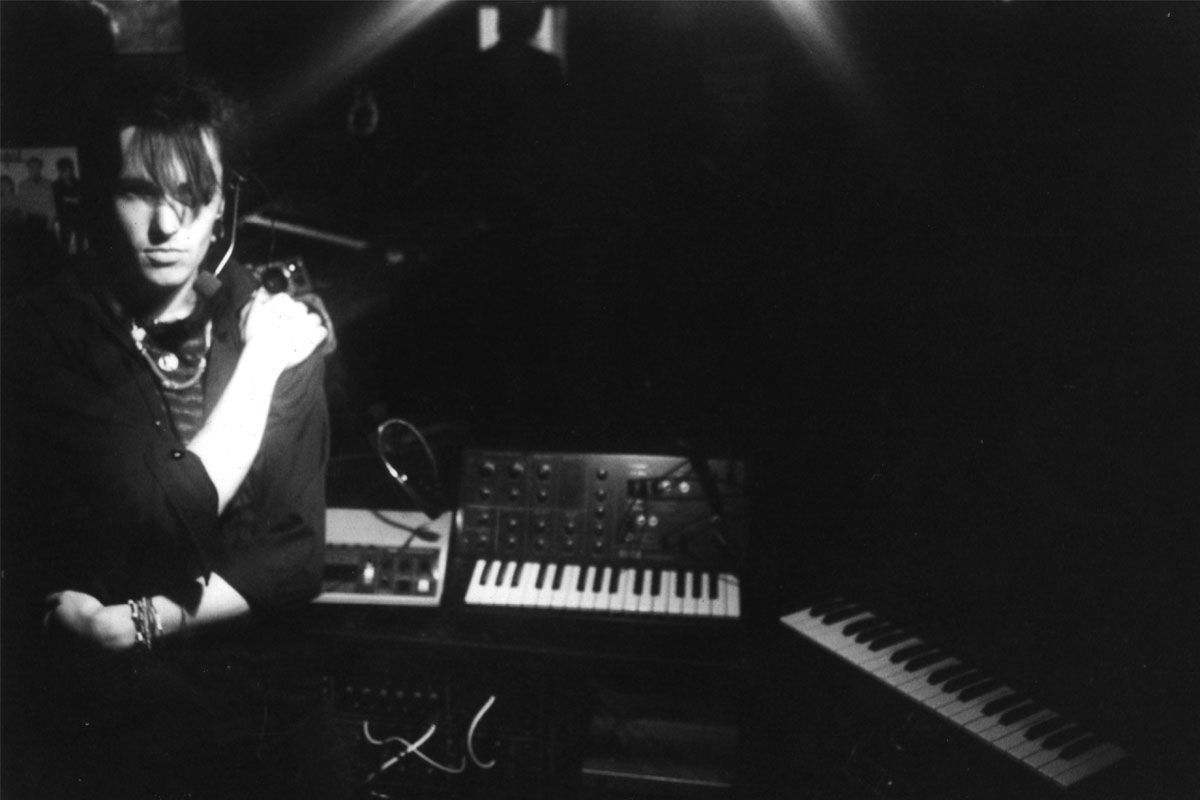 Artistic Control is the creation of Kez. He rose from the ashes of punk and in 1979 at the tender age of 17 was already experimenting with blending numerous forms of music and twisted electronics with his very inimitable writing style.
By 1980 after various guises an embryonic Artistic Control began to emerge which by 1981 was ready to take an unsuspecting audience by storm. Merging post punk energy with hints of psychedelic rock, funk undertones and synthetics, nothing quite like it had been heard before. With Kez's distinctive image and vocal style the stage was set for something special.
Spending the entire early 80s constantly gigging and recording, the band worked with everyone as far reaching as Adam Ant to The Stranglers. They even managed to secure a slot at the then famed 'Cabaret Futura' London nightclub, wowing the audience with a stunning performance.
Kez was incredibly prolific and worked on various other projects at the same time. He was the catalyst behind the synthesizer driven band 'Aaah…!' and in 1981 co-wrote, produced and sang on the single 'Slip Away' which was not only BBC Radio One's 'record of the week' but has also become one of the most sought after minimal synth singles ever and is still seen by many to be a forerunner to modern day EDM.
Kez also organised his own local monthly live venue 'The Royal' which not only showcased his new songs but also helped promote other young immerging talent. The venue was always overflowing and over 30 years later audience members still recall the impact it had.
During 1983 and 1984 Kez worked on 'Bless it All', the cassette album that was the only Artistic Control material ever released. At the same time he also worked on another rare project called 'Imago' and released another cassette with the same title. A curious mix of styles that was light-years ahead of its time.
After gigging constantly with various line ups of Artistic Control, Kez finally turned his back on traditional musicians in favour of something more synthetic. Spending 1985 working on new techniques, he finally perfected his very personal style, presenting his melodic haunting tunes and meaningful lyrics within a wall of sound that still feels as fresh today as it did then. Still under the banner Artistic Control he gigged exclusively throughout 86-87 with just one female member and numerous machines.
Despite many offers Kez never signed to a label, shunning what he then viewed as a manipulative music industry that did nothing but stifle an artist's creativity. It is obvious today however that Kez's influence has been felt throughout electronic music during the 80s and 90s with many artists inspired by his distinctive style.
Kez spent the latter part of the 90s working under the banner 'Trip' a project that married both ambient dance & experimental soundscapes under the same umbrella. By the year 2000 he became more reclusive, preferring to leave bread crumb trails on the internet for those who wished to discover them. He remains ever underground and to this day is still a wonderful enigma.
Nothing remains but a bunch of self-recorded, aging cassette recordings, and the rare Aaah…! single.
You are presented here with something that no one else has been able to offer…ever!