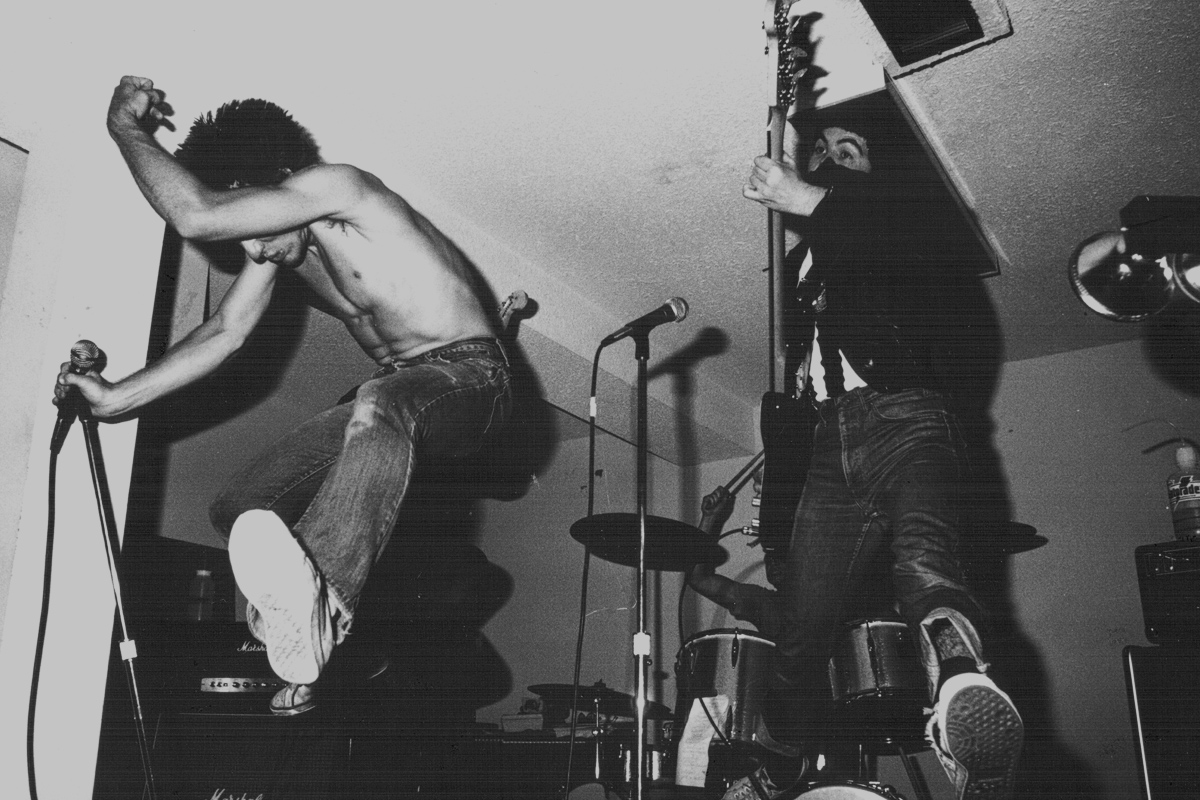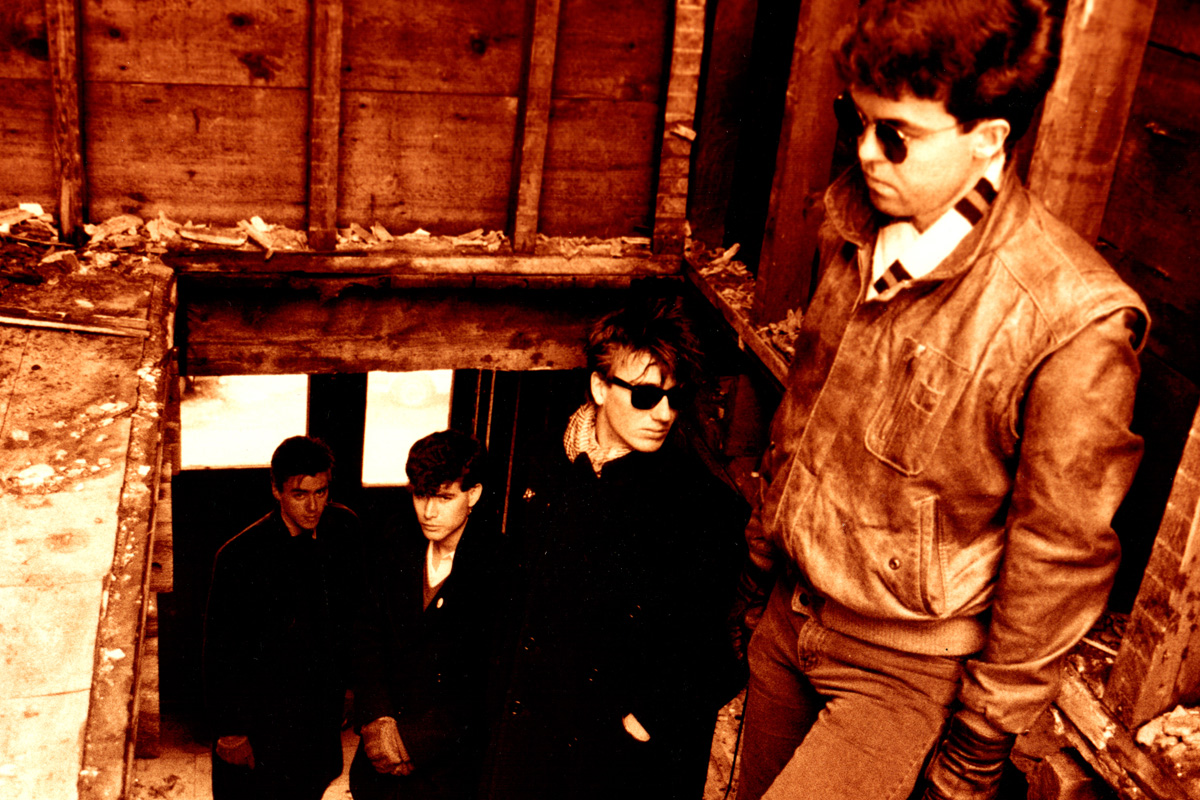 Kinetic Ideals are a Canadian post-punk, experimental rock band from Mississauga, Ontario. They formed in 1980 when the three-piece of JC Chambers (guitar etc.), Alan Murrell (bass etc.) and Jonathon Davies (drums) meet Mikil Rullman (vocals etc.) at a party and invite him to play.
The band concentrate on writing original material and are soon known for their energetic, distinctive songs and high-octane live shows. In 1980 they release the 7″ single Life in Shadow b/w Maze of Ways on Burlington's pocket label Mannequin Records. Reviewers of the single note touchstones such as Iggy Pop and Joy Division.
In 1981 the 5 song EP Reason is released on Mannequin with an angular, bleeding edge cover design by Brett Wickens of Saville and Associates. Animalistic, a cathartic howl of a song and perennial live favorite, gets regular play on the local progressive radio stations and in Toronto's alternative clubs. Reason gets enthusiastic reviews in the press and when the band opens for A Teardrop Explodes the Globe and Mail writes "that it must have been embarrassing to be out-performed by a little known local band, Kinetic Ideals…"
Mannequin presses the Angular Sky b/w Fade Away 12″ single in 1982 but fails to find the fire to promote it and the single remains the most obscure recording from the band. Convinced their sound may find more acceptance in Britain the band head to London. After a gig-pirated show at the infamous 101 Club drummer Jonathon Davies is struck by a cab. When they return to Canada Davies quits Kinetic Ideals.
Chambers, Murrell and Rullman decide to continue as a trio, purchase a drum machine and write all new material. The resulting 3 song EP is 1983's A Personal View; put out by Mannequin Records it is produced and packaged by Brett Wickens. Its sound is dark yet hopeful. The songs In a Second and Me and the Sky gain traction on radio and in the clubs. The band opens for Gang of Four and The Stranglers and tours Eastern Canada and the US to promote the record.
A chance meeting in late 1983 brings Patrick Duffy (drums) onboard. The addition of a live drummer adds muscle to the group's sound and inspires new material. The band brings three new songs into the studio for the This Face sessions. No longer affiliated with Mannequin Records Kinetic Ideals search for record company support but to no avail. After a series of setbacks and mounting frustrations the band implodes in the summer of 1985.
More than 20 years later, thanks to the internet and social media, the members of Kinetic Ideals reconnect. On-line posting of their music catches the attention of Spanish label Dead Wax Records who are excited to give This Face its long over-due debut, only months before the 30th anniversary of its original recording.