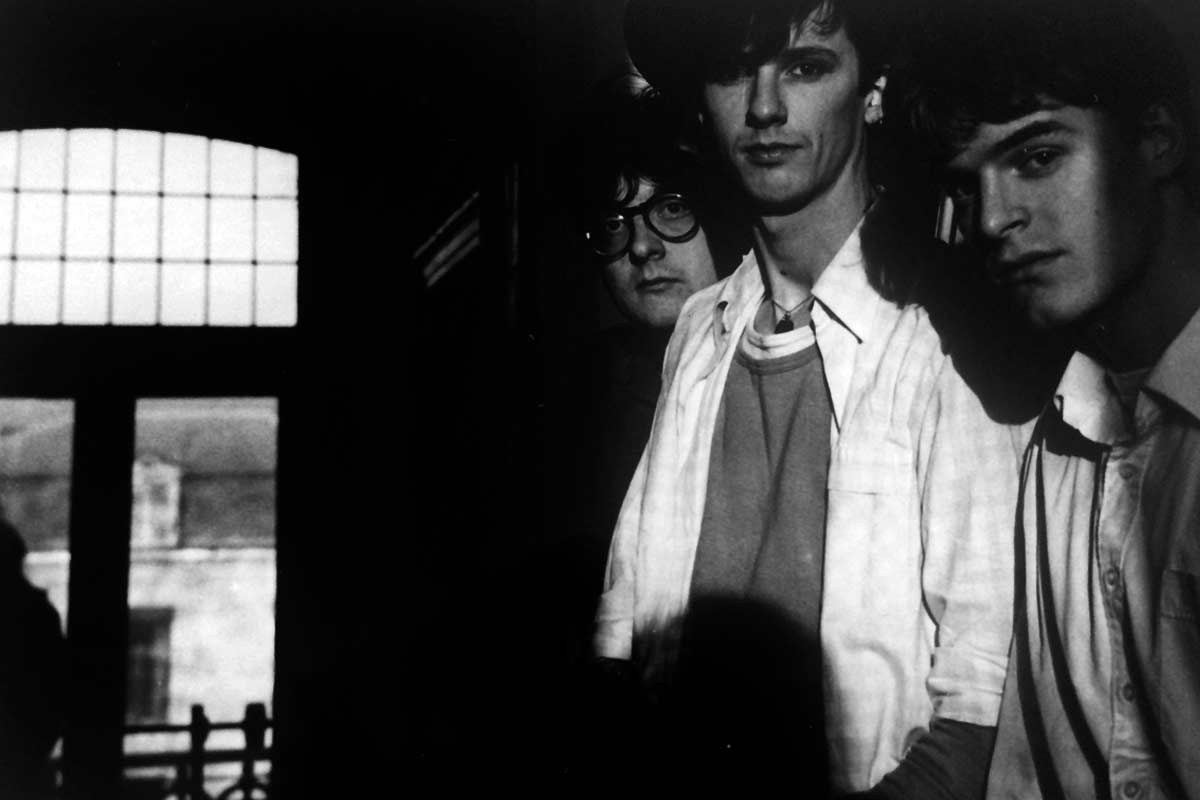 Inspired by the Punk and New Wave concerts they attended in the famous club The Effenaar, guitarist Adri Schrover and drummer San Graatsma started the band Neon in December 1979, the name referring to their hometown Eindhoven, being the city of light since multinational Phillips was based there. Singer Edwin Kwakernaak and bass player Bob Muileboom completed the line-up  and rehearsals started in the sacristy of an old catholic church.
Combining the energy of the time with psychedelic influences they soon found a voice of their own. Lyrics dealt with such themes as a lost generation, the cold war and nuclear armageddon, evoking a genuine feeling of doom. Their music was picked up by the VPRO, a national Dutch radio station, which resulted in numerous gigs all over the Netherlands and abroad. At the time Neon was part of a vivid music scene in Eindhoven with bands like Nasmak, Oxydator and Bleistift (which later became W.A.T.)
In 1980 Neon supported the Dutch tour of Echo and the Bunnymen, consisting of thirteen shows in all the prominent venues, such as Paradiso Amsterdam. After this tour bass player Bob Muileboom left Neon and was replaced by Joost Willemsen, former guitarist of Oxydator.
Torso Records released the 12" EP 'A day in the land of lost horizons' in December 1981. Oddly enough, one song of the recording sessions was left out. The record was well received and got good reviews, for instance in Muziekkrant Oor. More gigs followed supporting The Undertones, Fad Gadget, Medium Medium and Simple Minds amongst others.
In 1982 Neon recorded six new songs, which unfortunately were never released. This finally led to the break-up of the band in May 1983. 40 years later we are glad to bring Neon back to life through a full length LP, containing the now complete 1981 session fully remastered plus the six previously unreleased songs from 1982.