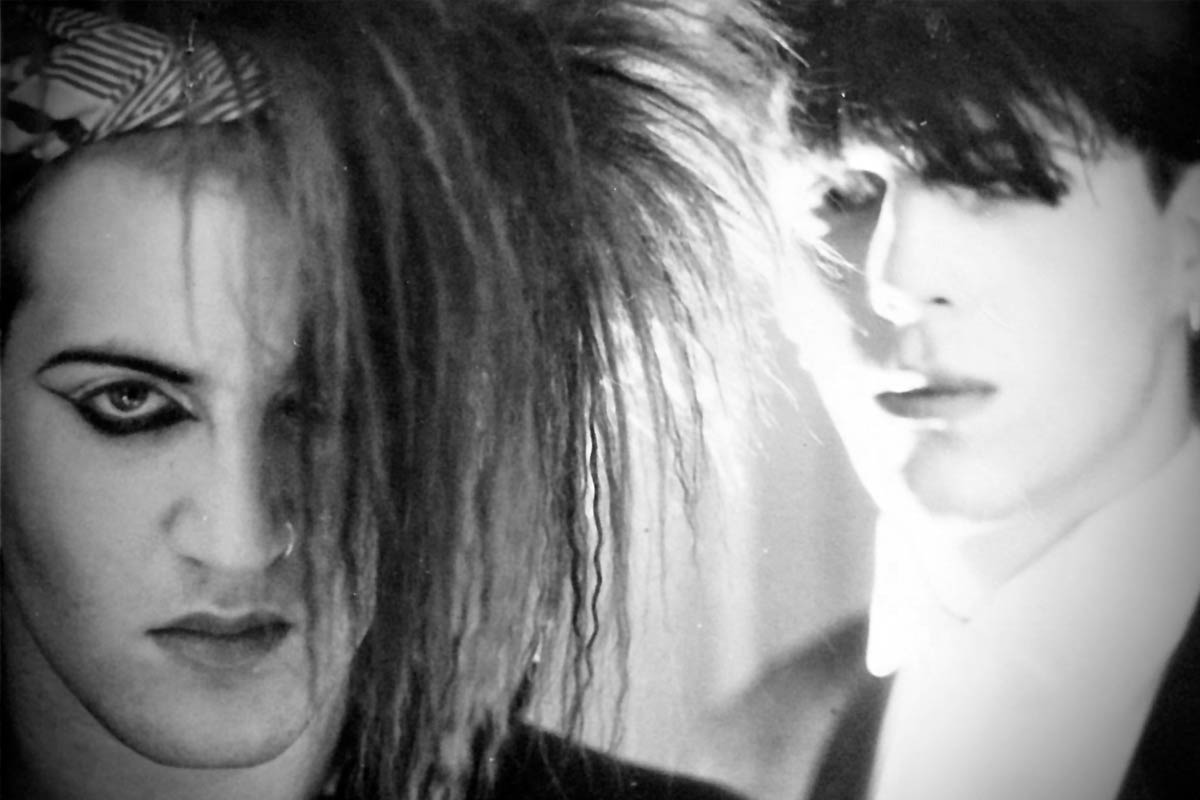 Andy joined the band then called Intro Extro in late 1980 after reading an ad in a music magazine. The lineup changed during that first year and also the name changed to Spiral Visions.
The lead singer left and the band who were then Andy, Chip, Pete Jackson and Pete Cooper found a new singer, Colleen Allen who was studying at the same college as Andy. After a few gigs Colleen parted so Spiral Visions were left yet again without a singer. One evening after the band finished rehearsing Andy spotted two females at a bus stop just outside Sheffield, they stopped the van and Andy asked if they could sing, they both said no but one said that her boyfriend was in a band and may be interested. The next day Russell came to his first band rehearsal and fitted in straight away, the rest they say is history.
The band gigged extensively all over the north of England doing headline and support gigs and built up a great following so decided to release some music. The first was the Danse Macabre 7" EP that was recorded locally and produced by Ken Patten. The band changed name the same year to Vision and had chart success in the UK and Europe with their biggest hit, Lucifer's Friend.
Russ left the band in 1984 and after further lineup changes and a few more releases they finally split in 1988.
Andy has recently re-recorded the never released album Insights and has started playing live again in the UK and USA.
Band members through the years:
Andy Beaumont (keyboards, 1980-present), Russell Parke (a.k.a. Russell Bonnell, vocals, 1981-84), Gary Gillott (a.k.a. Chip, drums), Pete Jackson (bass, synth), Peter Cooper (guitar, 1981), Colleen Allen (vocals, 1981), Ivor Hillman (vocals, 1981), Dave Gilbert (guitar, 1982), Paul Statham (guitar, 1982-83), Gary Steadman (guitar), Tony Foulcer (bass), Jeremy Cousans (vocals, 1984-85), Pete Dineley, (bass, vocals, 1985-88).