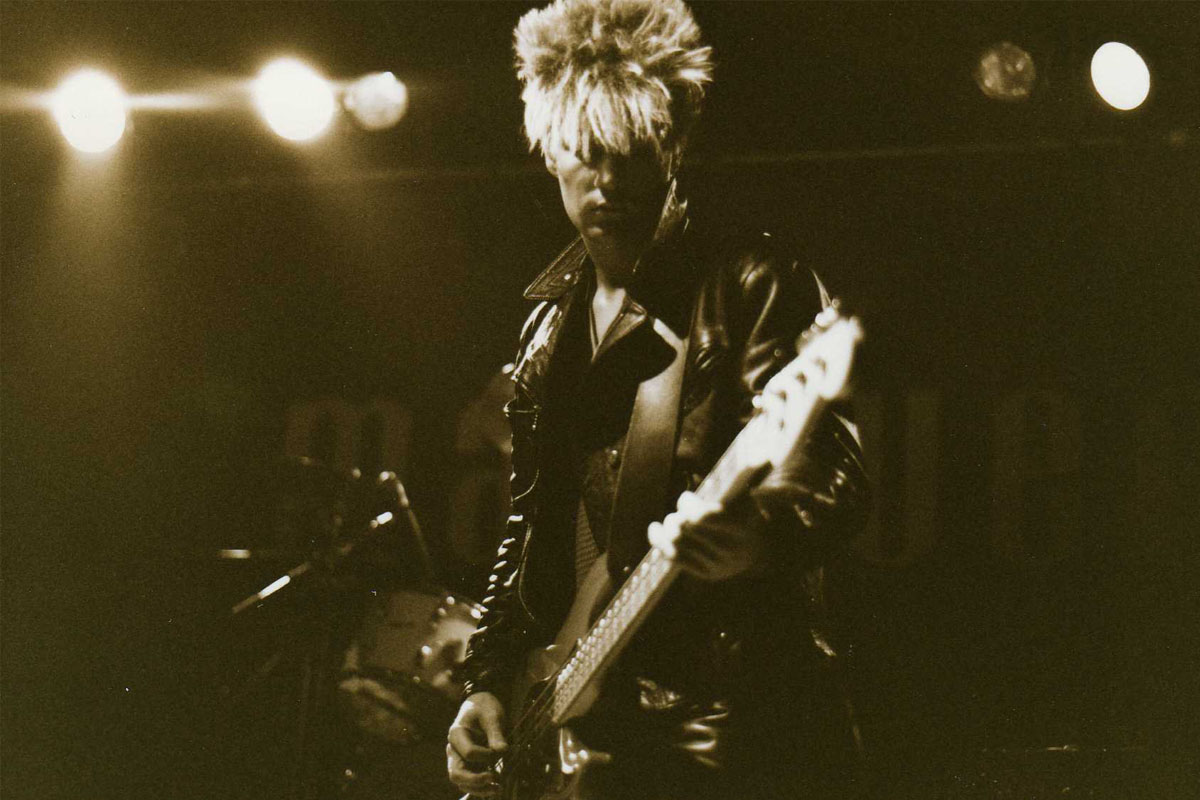 ELYSIUM was formed in Horley, Surrey (UK) in the autumn of 1981 by brothers Chris and Graham Mitchell together with their best friend Matthew Venn. They started writing songs and by March 1982 they recorded their first two songs at Rendezvous, John Ratcliff's studio in the south of London. Their debut on stage took place at Brighton's Kensington Arms public house in April 1982, followed by dates at The Cartoon Club in Croydon, The Richmond in Brighton, and The Half Moon in Herne Hill. In January or February 1983 they recorded another two songs and released their first 4 track cassette ep. With most of their work centred on some of London's top venues and earning respect from their many followers as a brilliant live band, they constantly played gigs from Brighton to Bradford. In September 1984, joined by saxophonist Ron Howe, they recorded and put out their first vinyl release, the 'Summer House' b/w 'Through Flak & Flak' 7". Shortly after Ron would also join The Cure for their 'The Head On The Door' album sessions.
The band went into The Slaughterhouse studios and in February 1985 ELYSIUM released their second single 'Carousel' b/w 'Weeping and Wailing' on 12", produced and engineered by Colin Richardson who would become responsible for their later recordings also. More gigging and in August they shot a promotional video for 'Carousel' at the Barbican in Manchester. In October 1986 they started working on an album at The Slaughterhouse. 'The Last Revolving Door' was completed in February 1987 and released in December 1987 under the expanded BURNING SKIES OF ELYSIUM moniker. Shortly after the release, Ron Howe left to pursue other interests.
In February 1988 a double A side 7" was extracted from the album, featuring 'Alone' and 'Beggarman Thief'. Everything was going fine for the band but fatality struck and Graham Mitchell tragically passed away in April. Sadly on their own then, Chris and Matt played some live dates in July with the help of a drum machine. In December they returned to The Slaughterhouse and recorded three incredible songs, also using a drum machine; 'One Afternoon', 'It's All Over' and 'Dutch Villa'. Only the latter would see the light on the rare various artists cassette-only sampler 'You Can't Be Loved Forever No. 2'.
Their record label folded and in June 1989 drummer Mark Simmonds joined the lineup. As a three-piece again, gigs at the Marquee, Powerhaus, Mean Fiddler and Subterania followed. BURNING SKIES OF ELYSIUM were voted one of the best live bands of 1989 at The Cricketers, London. They continued playing live in the early 90s, recorded three more songs in one last session and finally split in 1995, only to reform one year later as the renewed indie band LOLATWIST. They recorded three albums independently and kept playing live until fatality struck again when Matt Venn tragically lost his life in a car accident on the 12th of October 2001.
That was it, unfortunately. IT'S ALL OVER.